Made-to-measure
Products
Our products and services have been developed both in conventional and organic agriculture using the required knowledge and experience.
We provide the following products:
Company plan
• economical
• technical
Transition plan
• from conventional into organic
Advice
• enterprise development
• economy
• cultivation
• organic seeds and young plants >
• sustainable soil management
• manuring
• soil cultivation
• sustainable weed control and weed eradication
• crop protection
• biodiversity
• nature management
• mechanisation
• product preservation
• sustainable energy
• green raw materials
• subsidies
Coaching
Project management
We also provide other products and services. Send us your query or requirement using the Contact form.
The contents of our products and services you request from us are tailored to your position and requirements as much as possible.
This allows us to provide custom-made solutions.
Following are some examples of the possible contents of various products.
Company plan

If you are confronted with a fundamental choice relating to a company takeover, transition to organic agriculture, other cultivation or investments in machines or new development, a company plan may provide important support.
After your order, we will discuss your ideas and plans, if any, with you and make an analysis of the current situation. We then thoroughly discuss the possible plans as well as the results with you, after which we provide clear advice based on those results.
This advice is elaborated into a surveyable plan.
The plan is also suitable for you to show when discussing matters with your bank.
Advantages:
You receive a high-quality overview of the current strategy and the financial consequences of possible choices.

The company plan allows for a clear representation of the optimal and feasible company situation.

The company plan is an important backing in the case of requests for financing.
Transition plan

In what situations might a transition plan be useful?
Suppose, in view of the positive market developments, you have decided to convert your company into an organic enterprise and to do this based upon a proper plan.
Our procedure
An entire transition plan consists of various components, one of which is a step-by-step plan indicating the crops that are to be maintained or cancelled, and which crops are most suitable to be included in the cropping plan.
We then formulate a crop rotation plan and outline the optimum procedure for your organic cropping plan.
In consultation, the transition plan can be increased with a financial plan, a labour plan and a fertilising scheme.
Advantages:
You are provided with a clear image of your company after the transition to the components you select.

You can base your decision to convert on convincing research results.

You are properly prepared to start with the transition.
Advice for the development of your company

If you wish to draw up a plan for the future of your company, we can provide clear and well-founded advice.
To this end, we engage in a discussion with you and list your personal and company basic assumptions in a clear manner. Using an analysis of strengths and weaknesses, we make a clear picture of your opportunities and threats; opportunities are tested for feasibility. After that, we formulate the objectives and elaborate them into a strategic plan.
Advantages:
You are provided with insight into the strengths and weaknesses of your company.

You are aware of the opportunities in and threats to your company.

You are in a position to consciously make the right choices for yourself as well as your company.
Advice for sustainable soil management

It is a well-known phenomenon: you notice that the soil is not improving as regards structure and fertility, which you would like to see differently. After all, you know that a good soil is the basis for high-quality crop yields, particularly in organic agriculture and horticulture, but also for any other soil-bound cultivation method.
We can advise you about the measures to be taken, such as dewatering, administering organic matter and optimum tilling in order to improve soil structure and soil fertility.
Advantages:
You gain increased insight into the options of soil improvement
Possibly improved crop quality and yields
Fertiliser recommendation

In our fertilising recommendation, optimum nutrition of the soil and crops takes centre stage. Based on soil data, crop requirements and opportunities, we provide advice about the most optimal fertilisation.
Advantages:
Promotion of the soil fertility of your company
Your crops avail of sufficient nutritive substances



Current topics
The Dutch authorities will increase the share of sustainable repurchase drastically. The national government aims even 100% sustainable purchases in 2010. Provinces and water boards hold it first on 50 percent. The municipalities strive to 75 percent in 2010 and 100 percent in 2015. This offers good prospects for entrepreneurs, such as tree-nurserymen, who work with the environmental or organic label.




Much sun and drought have a beneficial influence on soil structure, more so even than sharp frost.


Via the website of Organic Holidays, there is nowadays for biological holidays or for short stays choice from586 accommodations in 40 different countries.


The organic market in and outside of Europe is expanding structurally.


Projects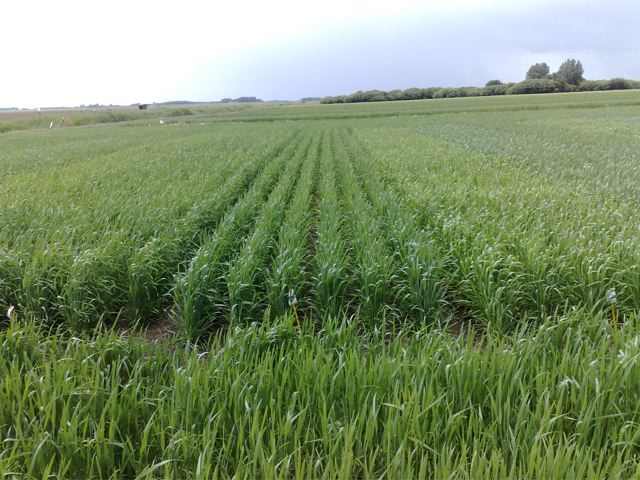 Twitter